"Diamond Geezer" R100 1978
Black and silver is probably THE best colours to adorn your classic Cafe Racer with, and that's exactly what Alan, the customer, chose.
It suited this build perfectly, and after a complete strip and rebuild it was treated to some extra detailing too including: 'Carbon Fibre' rims with stainless spokes and period Dunlop TT100 tyres, Motogadget billet alloy switchgear with control unit, Tommaselli throttle assembly, upgraded front brake master cylinder, Oberon billet alloy bar end L.E.D. indicators and mirror, Acewell billet alloy speedo/tacho, SRC subframe with underseat Gel battery, distressed tabacco brown leather seat pad, fully adjustable 'piggyback' shocks, satin stainless headers with black bodied and satin silver cone short reverse cone mega's, the list goes on...
Needless to say, Alan is enjoying the wonderful country roads of Dorset on his new steed.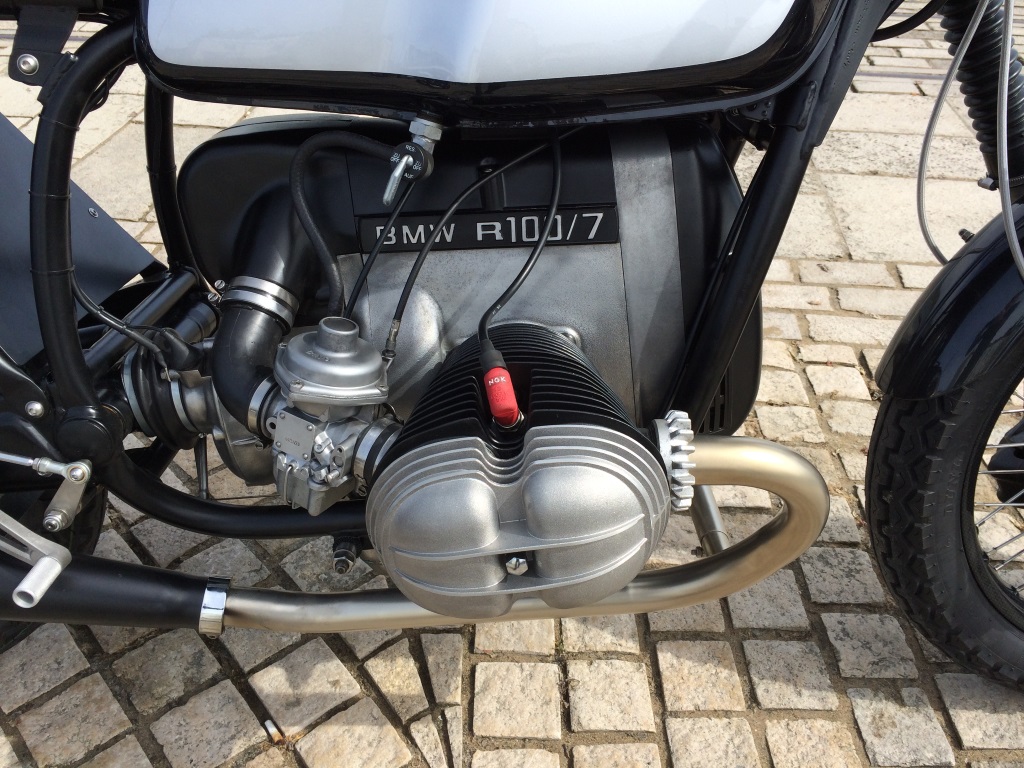 ---

Side Rock Cycles